Beneficial Spinal Decompression
If you're looking for a treatment that is more involved than regular chiropractic adjustments, but less invasive than surgery, spinal decompression may be what you're looking for. Non-surgical and effective, spinal decompression at Advanced Chiropractic & Physiotherapy in Lakewood Ranch, FL helps the relive pain associated with herniated and degenerative discs, posterior facet syndromes, using traction, distraction and positioning.
Spinal decompression enhances the healing process, with quick and effective pain relief.
Benefits of decompression
The DTS Triton traction therapy is a comprehensive program, combined with stabilization exercises, biofeedback, and chiropractic care that has proven to increase pain relief originating in the discs of your back. Advanced Chiropractic & Physiotherapy works hard to make sure you get to feeling your best quickly.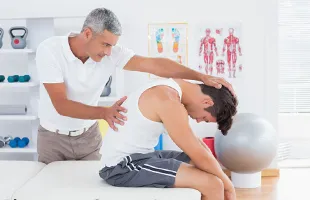 Pain relief for any injury or back pain
Herniated or bulging discs
Degenerative disc disease
Facet syndrome Sciatica
Post-surgical patients
Spinal Stenosis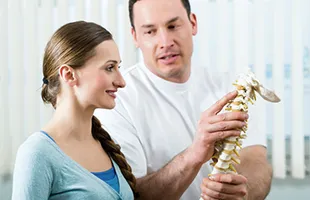 A new beginning with decompression
To discover if you are a likely candidate for spinal decompression, contact the office of Advanced Chiropractic & Physiotherapy for an initial consultation. They will study your case history and explain your treatment options.