Pain-Relieving Therapies
When you're experiencing back, neck or pain in your arms or legs, a simple chiropractic adjustment may not always do the trick. Sometimes the doctor may suggest an additional therapy for your recovery and treatment.
For 15 years, Advanced Chiropractic & Physiotherapy in Lakewood Ranch, FL has offered a variety of therapies to reduce your pain. From sports injury therapy to muscle stimulation, they have the perfect therapy for your pain or injury.
Specialized treatments
Whether you're dealing with low back pain, sports injuries, auto accident injuries, or a work-related injury means that you need a treatment that is customized to fit your needs. Your unique pain or injury is evaluated and combined with your health history and other concerns to create a specialized treatment plan just for you.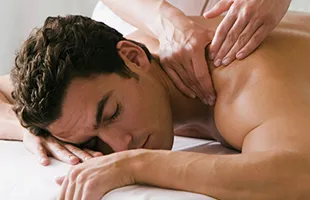 Therapies for any discomfort
Massage therapy for relaxation, pain relief and injury
Microcurrent and electro-muscle stimulation
Inferential electro-therapy
Superficial heat therapy for increased circulation
Ultrasound therapy to improve blood flow and healing
K-Laser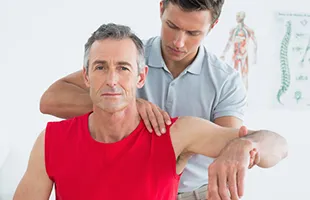 Benefits of therapies
Additional therapies before or after your chiropractic treatment allows your body to heal faster, increase blood flow and reduce swelling in localized areas. Please make sure you notify the doctor if you have questions about your treatment plan.